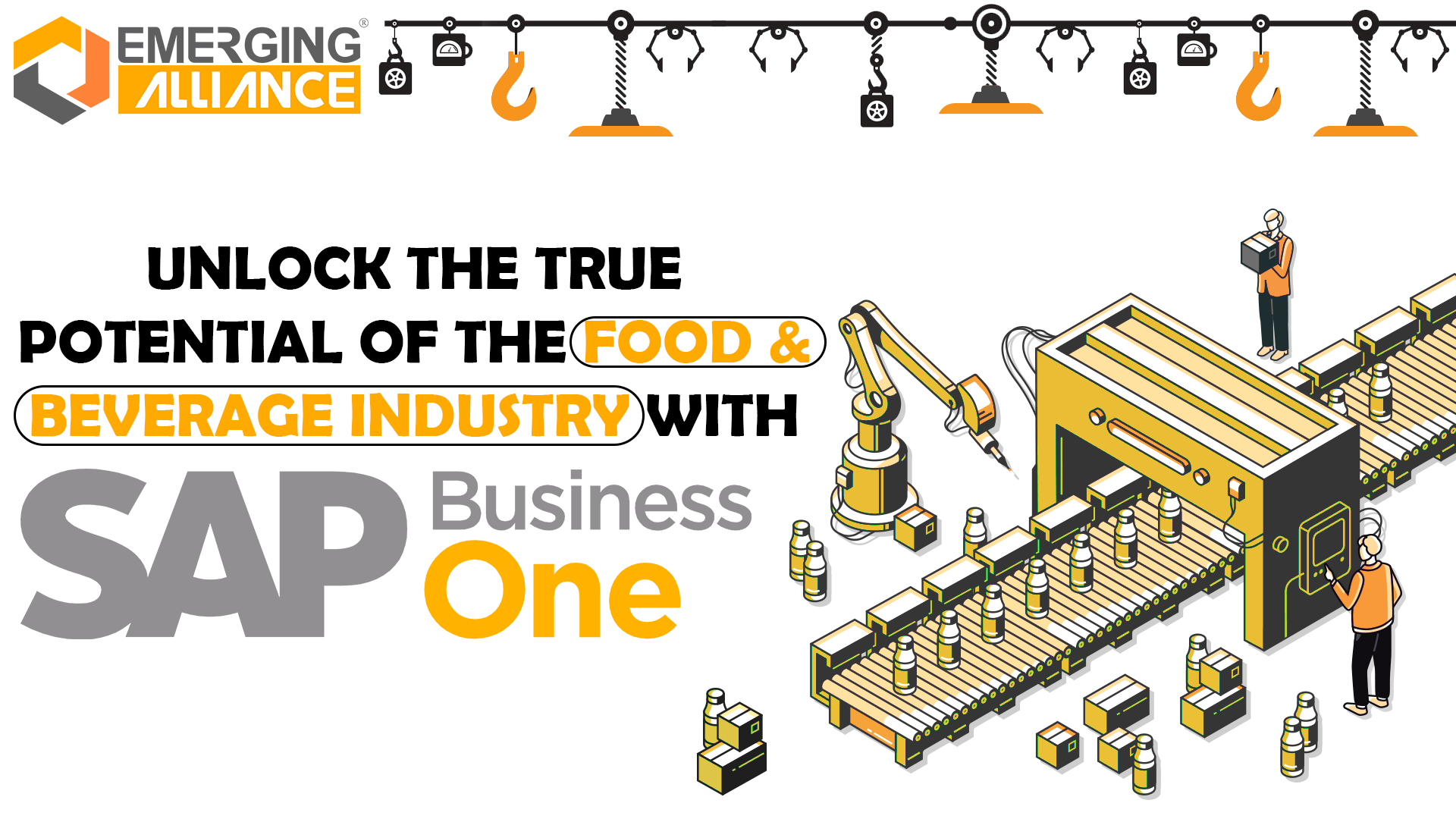 Unlock the true potential of the food & beverage industry with SAP B1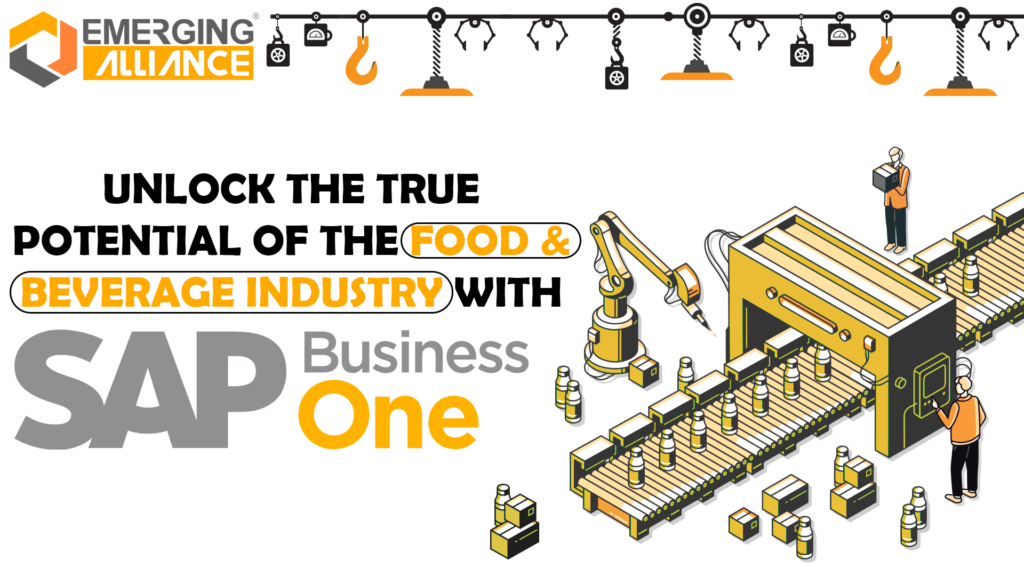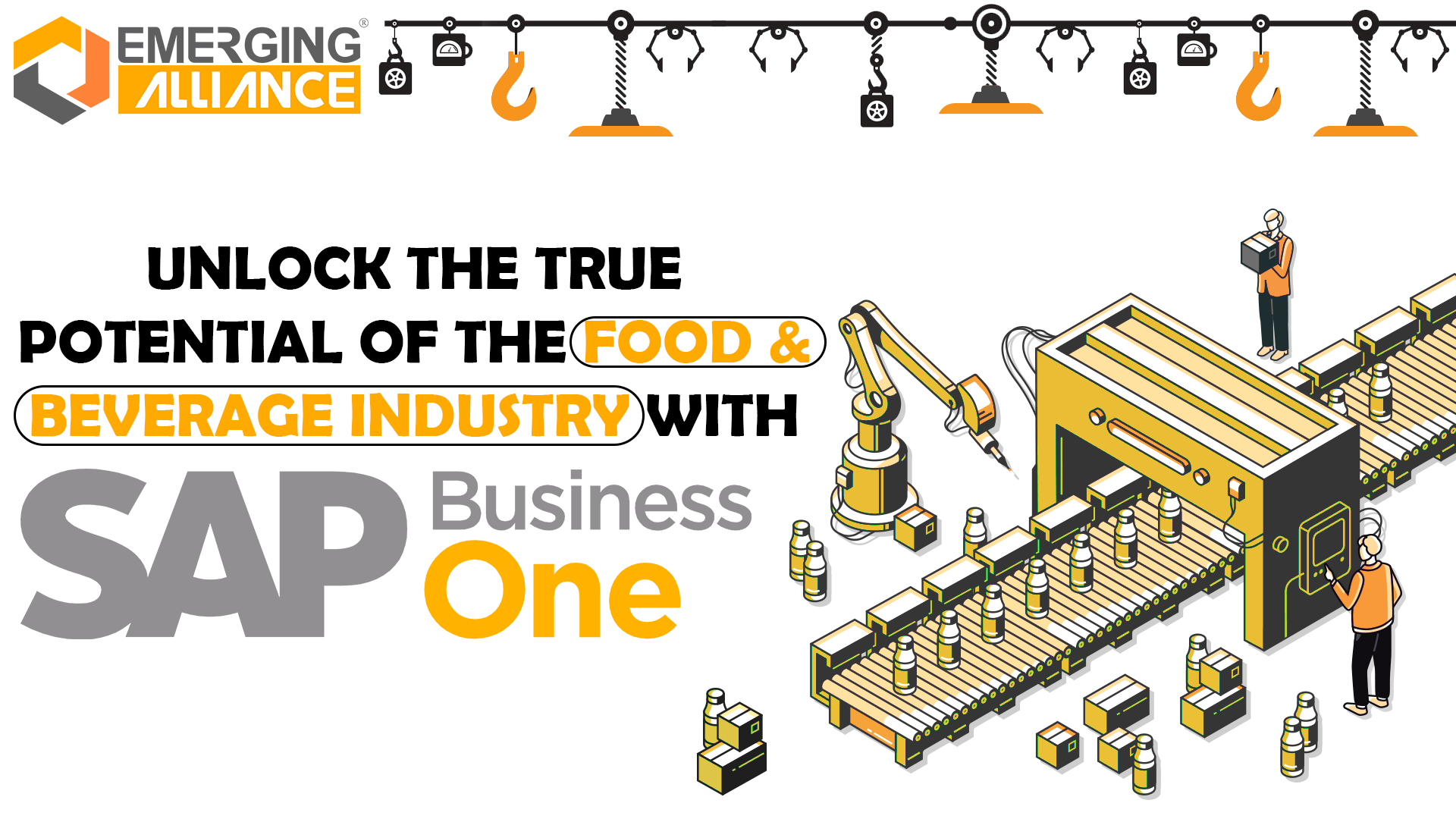 The food and beverage industry no matter how appetizing it sounds isn't all chips and salsa. With a business that runs around the year, it might be one of the most hectic and detail oriented businesses. However, like every other industry, the Food and Beverage industry is no different in a certain aspect. Most organizations want to incorporate the big next-gen technology into the organization. Which is fine and exciting, but they often fail to realize that every business have their own requirements, needs and customizations. No one-size-fits-all, after all!
That being said, the food and beverage industry has its unique expected traits from an efficient ERP system. What are the traits you ask? The Food and Beverage Industry demands variety, innovation, low margins, product traceability, longer shelf life, longevity and quality that align with governmental regulations. Keeping up with it all is a struggle on its own, now; imagine all that amidst a global pandemic! But an ERP like SAP Business One can help you with all that more. SAP Business One meets every required trait there is to make the business smooth sailing. If you were vary about going forward with SAP Business One for your food industry, consider this your sign! Let us elaborate.
Our super smart ERP, SAP Business One helps you meet all these needs with solutions that suit your business-specific function. Furthermore, SAP Business One also makes each aspect of your company from recipes to documentation, simpler and smarter. Not convincing enough? Here is what a client of ours, Mr. Usman Nasser, the director of Abad fisheries, one of the largest processors of quality quick frozen seafood in India has to say about SP Business One:
"SAP Business One has efficiently helped us in managing inventory across multiple warehouses by providing complete traceability with serial and batch numbers and expiration dates reducing more than half of our manual labor while leaving no room for error"
"With SAP B1, we get to easily track individual items as well as the finished product across the supply chain, by products, receive periodic usage reports, production reports, the shelf life of the product, as well as information about batch completion or expiry. It has all been extremely easy with SAP B1."
SAP Business One essentially allows every management level within the company in every department to understand all of the business on an automated basis. He says,
"We're very satisfied with sap business one as it enables our business to adapt and be competitive in this ever-changing market. SAP Business One completely automated a certain section of our order writing process that was taking up two and a half maybe three people's time almost each day from a financial perspective. What sap business one has done for us, is provided a complete accounting software suite from a reporting perspective that our management team can use to analyze sales trends and business trends and where we want to go, where we're off budget, where we're on budget and so on.
Now we're able to ship on time and really improve a lot of our efficiencies in operation. We were able to integrate the website with the software where it's really affected us in the past.
Without this type of amalgamating software, we would not have been able to continue the growth of our business and be where we are today. Trying to do all that through our roll system would take us three to four days to process the information while with an ERP we could do that within an hour.
Having sap business one mobile really has been a game changer! All it takes is a few clicks and I get to be in control and informed of every detail of the business now, basically from anywhere. Sap business one is a very good platform for us to work in conjunction and reduce costs, better utilize our resources, all of that has resulted in providing the best quality product to our clients.
I am quite positive, SAP Business One, is going to continue helping us grow as a business, as it allows us to add additional locations whether it's a warehouse location or dispatch location. We can simply add those into the system and have all the data individually. I am sure SAP Business One will help us branch out into newer ventures and locations."
The ERP wave, especially these days is taking the business world by storm. The need for having an efficient Enterprise Resource Planning Platform to elevate the ways your organization run, is increasing day by day. Not that this trend has been influenced by some emerging companies but, the people running the business are realizing the need to have the same in their organization for reasons discussed above. Be it anything, SAP Business One backs it up pretty seamlessly. The benefits of having an ERP are not hidden and every forward looking business wants to leverage the streamlined management and optimized workflow using ERP systems. Consider this your calling. There's not much convincing needed once you see all that SAP Business One can do for your business.

Learn more of what we do and what we offer by visiting out website at www.emerging-alliance.com.