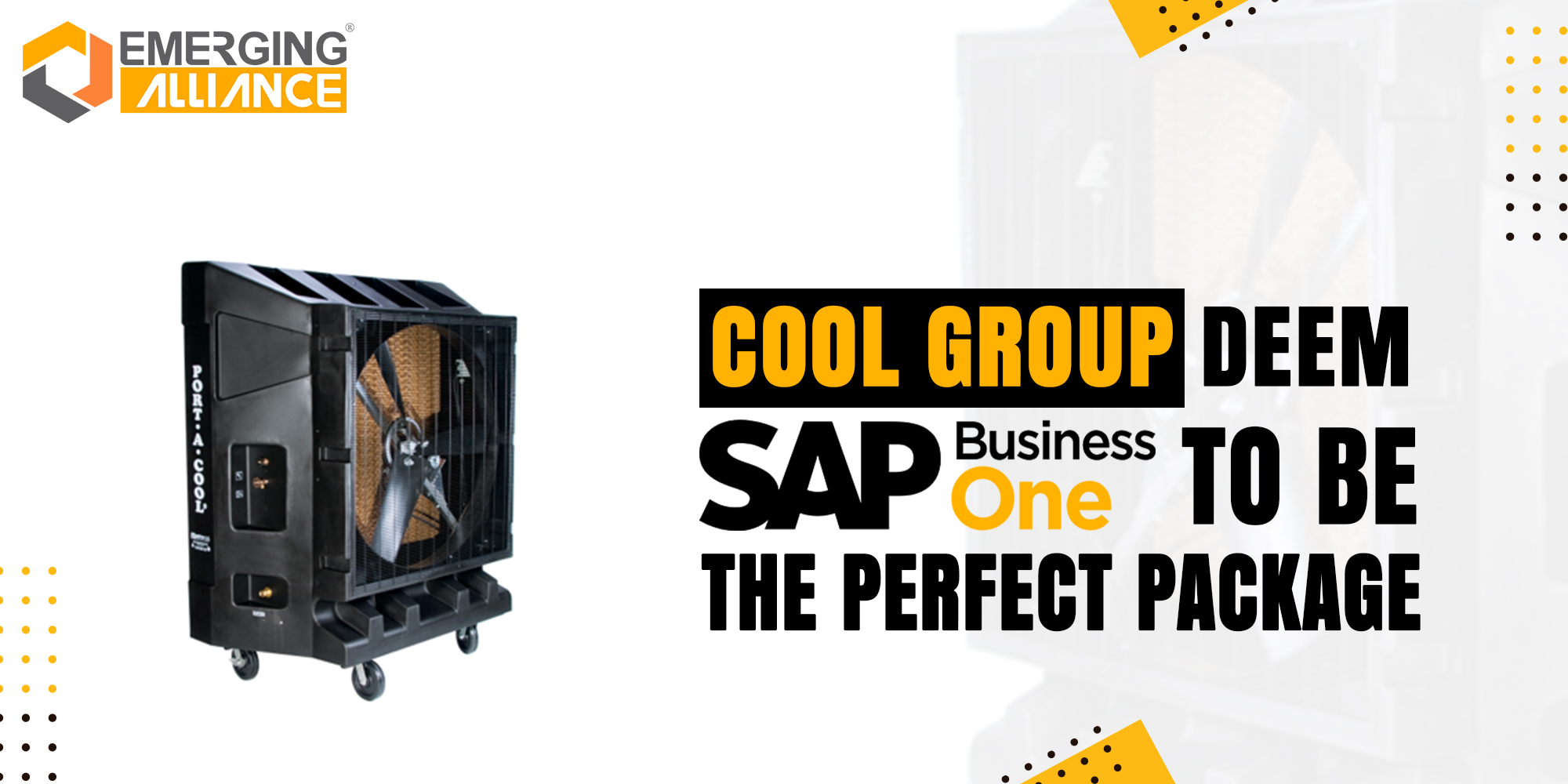 Cool group deem SAP Business One to be the perfect package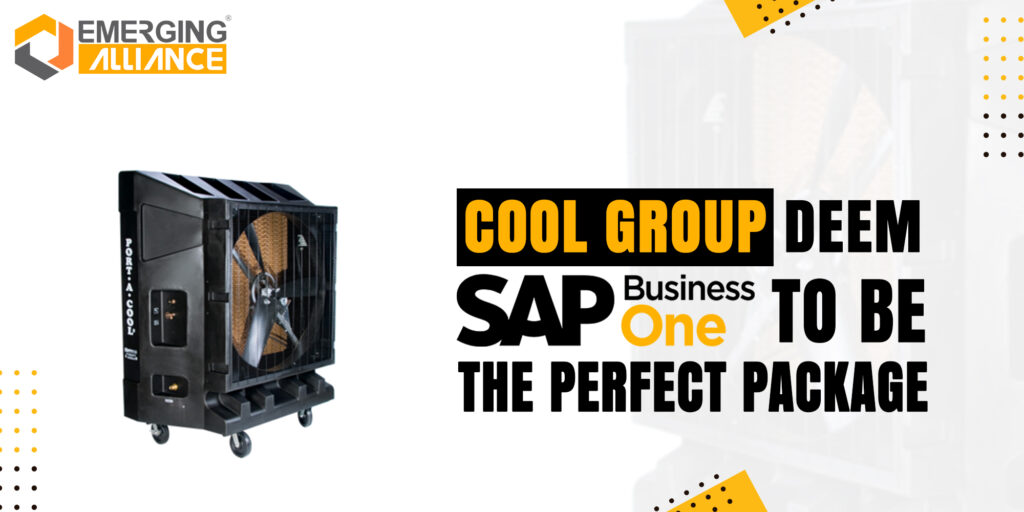 Start Growing with the SAP B1 beginning package
In a perfect world is what I thought running a business would be this easy. SAP Business One made it possible for us says the MD of Cool group. The cool group was looking for saviour support software and that is exactly what they found by implementing SAP Business One with Emerging Alliance.
Implementing a smart ERP solution like SAP Business One has helped us to keep a bird's eye view of the entire process and production. To be more precise, SAP Business One has increased the visibility of the supply chain, giving us the luxury of managing cost and resources effectively. This in turn has reduced the inventory carrying cost and boost sales. It has also resulted in staff effectiveness, Customer Satisfaction and retention.
As most of us are aware of, supply chain management continues to be a major challenge for industrial products or manufacturing organizations.
For manufacturing industries, technology is required and expected to go beyond real-time monitoring to connect information platforms that leverage data and advanced analytics to deliver higher-quality, more durable, and more reliable products. SAP Business One has exceeded our expectations in every way as it streamlines operations, helps drastically in improving outcomes of various processes such as Inventory, Sales, and Purchase, which takes a lot of time, money and manpower.
SAP Business One provides a Centrally Hosted Dealer Management system. With that, micromanaging every aspect of production to dispatch has improved. SAP Business One has complete enterprise resource planning functionality including the financials
With SAP Business One analytics, we are experiencing significant speed and performance improvements when it comes to reporting. We can now run key reports without stressing our transactional system.  It is a complete package. Easy to use, and the software development kit provides an environment for customizing the application to support your business.
EXPERIENCE THE EXPERTISE